The Most Wanted Brands during 2018 Singles' Day
---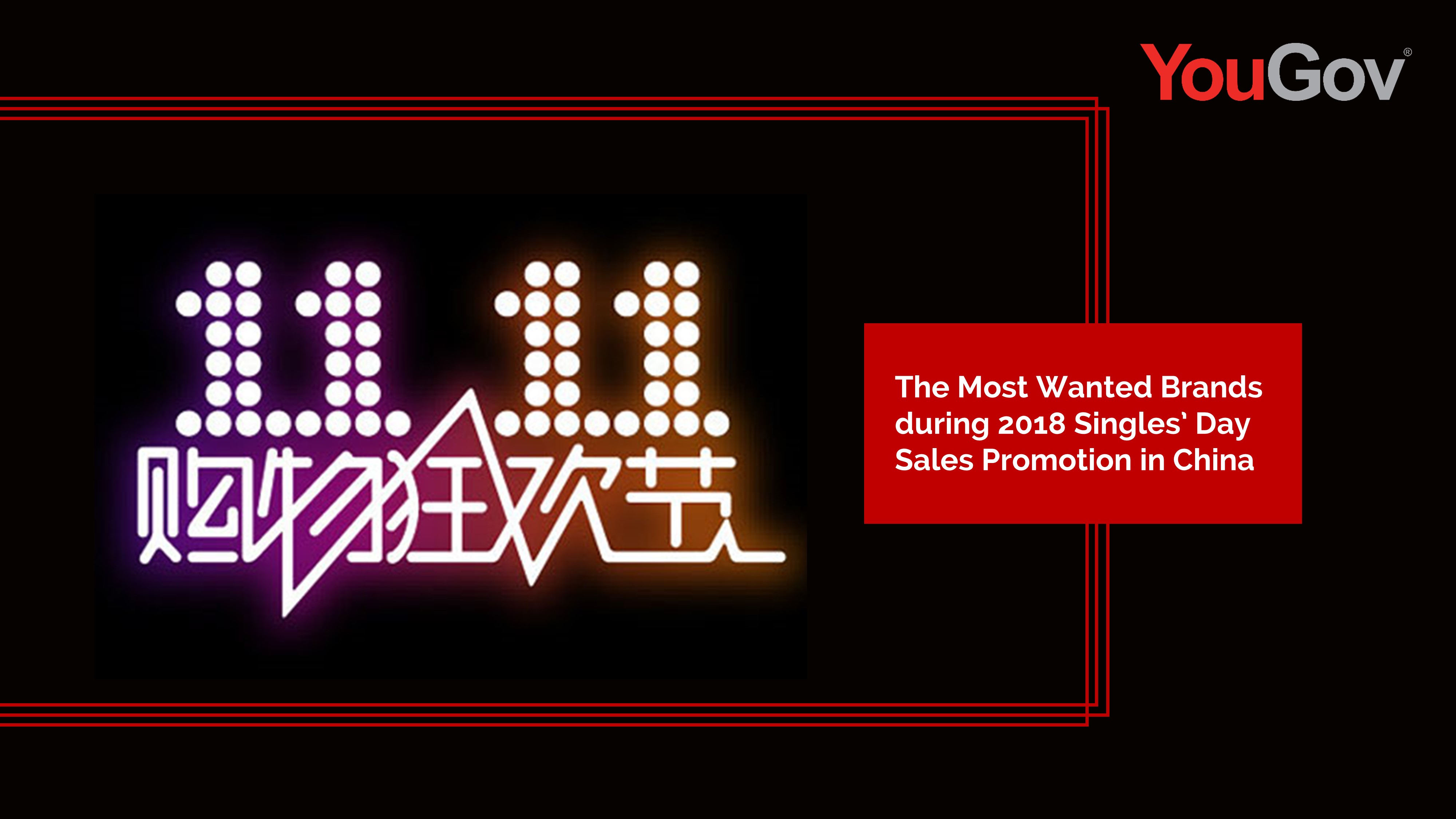 Singles' Day, the world's largest shopping event, kicked off last Sunday (11th November) with over 180,000 online brands offering exclusive discounts. Latest YouGov BrandIndex survey shows that this year's Singles' Day was dominated by Chinese male consumers, whether it came to buying skin care or mobile devices. Data also shows that the China's spending power is not limited to Tier 1 cities like Beijing and Shanghai, but strongly felt in Tier 2 cities too. 
YouGov, an international data and analytics group,  looked at the top five most wanted brands across 13 sectors and examined which brands Chinese consumers were actively looking to purchase during Singles' Day sales promotions. Our analysis covers the following sectors:
Alcohol
Non-Alcoholic Drinks
Confectionary
Mainstream Fashion
Luxury Fashion
Watches & Jewellery
Personal Care & Cosmetics
Hair Care
Computers
Consumer Electronics
White Goods
Mobile Devices
Cars
Download a FREE report which summarizes the most wanted brands during 2018 Singles' Day by filling in the below form! 
Photo source: http://news.sina.com.cn